Parish Priest Fr James Edward Caulfield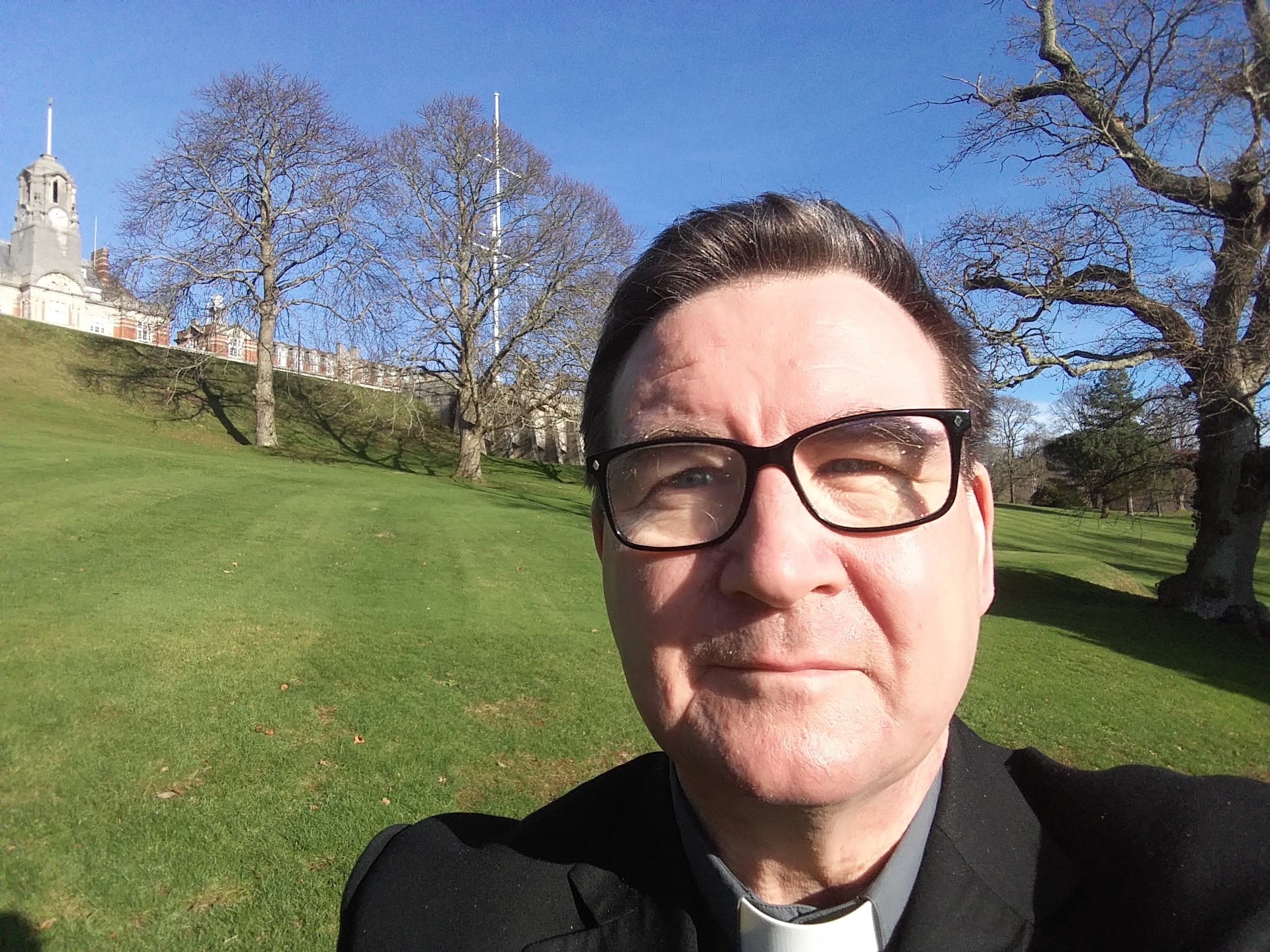 Parish Priest: Father James Edward Caulfield BD

Phone: 01945 583466
69 Queens Road
Wisbech
PE13 2PH
Fr James E Caulfield email: jamescaulfield@europe.com
The Parish Secretary, Veronica, is a volunteer and kindly comes in on Mondays and Fridays.
10:30 - Noon
For baptisms, weddings and funerals please contact the Parish Secretary at the parish office:
---
Mass Times
Newsletter 13th Sunday of the Year Yr C
Our Lady of St Charles Borromeo
Parish Priest Fr James E Caulfield Telephone 01945 583466 Email: jamescaulfield@europe.com
Parish Secretary Mrs Veronica Marsden.
Please note Veronica is a volunteer and is only in the office on Monday and Friday mornings. For any general enquiries please email or drop a letter into the rectory.
Email: secretary-catholic-wisbech@outlook.com;
Saturday 25th June18:00 Mass
Sunday 26th June.10:15 Mass (The People of the Parish)
Monday 27th June 10:00 Mass.
Tuesday No Mass
Wednesday 29th June 10:00 Mass Sts Peter & Paul Holy Day of Obligation
18:30 Mass followed by Parish Forum at 19:30 (expected to end by 20:30)
Thursday 30thJune10:00 Mass
Friday No Mass
Saturday 2nd July 18:00 Mass
Sunday 3rd July 10:15 Mass 1st Holy Communion
Confessions: No confessions this weekend
Dates for the Diary.
Wednesday 29th June St Peter and St Paul (Holy Day of Obligation)
Sunday 3rd July 10:15 First Holy Communion Mass
Friday 26th August until Monday 29th August Children's Summer Camp. Ringsfield Hall Beccles.
Saturday 3rd September 11:00 March for Life Mass, St George's Cathedral, Southwark
As events come closer details will be made available in the newsletter and the parish website.
Children's Summer Camp
CANCELLED
Parish Open Forum Agenda
Opening Prayer Fr J E Caulfield
Financial Statement Mr Alan Moore
Building Maintenance
ReportMr Michael Green
World Youth Day Mr Alex C-W and Mrs R O'Shea
Liturgy Planning
And MusicFr J E Caulfield including sub-topics a, Mass Times & B Polish Mass
Catechetical instruction Fr J E Caulfield and Mrs V Marsden
Safeguarding Mrs Helena Clarke
No other items having been submitted by the 22nd June deadline it is hoped the meeting will be adjourned by 20:30.
The Next Open Forum will be on Sunday 30th follows by parish lunch in anticipation of feast of St Charles Borromeo.
Eucharistic Ministers.
As a result of the CV-19 restrictions there has not been an official renewal of Extraordinary Ministers of Holy Communion (EMHC) since 2019. I would be grateful if existing ministers who wish to continue in the ministry could provide me with a letter giving their Name, contact details (including an E-mail if possible) and the Mass time they would prefer to be called upon for the rota. Please do not assume that I have your details for much has gone missing in the paperwork when Fr James Fife departed. Mrs Clarke will have ensured your DBS certification has been updated, it is not possible to be an EHCR without DBS certification. I am hoping to arrange a training day for all ministers, including some new recruits, in late July. A mass of re-dedication and installation will take place on Sunday 14th of August.
---

newsletter 20th March 2022 copy.docx

newsletter 2nd April 2022.docx

newsletter 10th April 2022 copy.docx

newsletter 24th April 2022.docx
newsletter 29th May 2022 copy.docx


newsletter Pentecost 5th June.docx

Newsletter Trimity Sunday 2022 copy.docx


---
Act of Consecration

to the Immaculate Heart of Mary
Basilica of Saint Peter
25 March 2022
O Mary, Mother of God and our Mother, in this time of trial we turn to you. As our Mother, you love us and know us: no concern of our hearts is hidden from you. Mother of mercy, how often we have experienced your watchful care and your peaceful presence! You never cease to guide us to Jesus, the Prince of Peace.
Yet we have strayed from that path of peace. We have forgotten the lesson learned from the tragedies of the last century, the sacrifice of the millions who fell in two world wars. We have disregarded the commitments we made as a community of nations. We have betrayed peoples' dreams of peace and the hopes of the young. We grew sick with greed, we thought only of our own nations and their interests, we grew indifferent and caught up in our selfish needs and concerns. We chose to ignore God, to be satisfiedwith our illusions, to grow arrogant and aggressive, to suppress innocent lives and to stockpile weapons. We stopped being our neighbour's keepers and stewards of our common home. We have ravaged the garden of the earth with war and by our sins we have broken the heart of our heavenly Father, who desires us to be brothers and sisters. We grew indifferent to everyone and everything except ourselves. Now with shame we cry out: Forgive us, Lord!
Holy Mother, amid the misery of our sinfulness, amid our struggles and weaknesses, amid the mystery of iniquity that is evil and war, you remind us that God never abandons us, but continues to look upon us with love, ever ready to forgive us and raise us up to new life. He has given you to us and made your Immaculate Heart a refuge for the Church and for all humanity. By God's gracious will, you are ever with us; even in the most troubled moments of our history,you are there to guide us with tender love.
We now turn to you and knock at the door of your heart. We are your beloved children. In every age you make yourself known to us, calling us to conversion.At this dark hour, help us and grant us your comfort.Say to us once more: "Am I not here, I who am your Mother?" You are able to untie the knots of our hearts and of our times. In you we place our trust. We are confident that, especially in moments of trial, you willnot be deaf to our supplication and will come to our aid.
That is what you did at Cana in Galilee, when you interceded with Jesus and he worked the first of his signs. To preserve the joy of the wedding feast, you said to him: "They have no wine" (Jn 2:3). Now, O Mother, repeat those words and that prayer, for in our own day we have run out of the wine of hope, joy has fled, fraternity has faded. We have forgotten our humanity and squandered the gift of peace. We opened our hearts to violence and destructiveness. How greatly we need your maternal help!
Therefore, O Mother, hear our prayer.
Star of the Sea, do not let us be shipwrecked in the tempest of war.
Ark of the New Covenant, inspire projects and paths of reconciliation.
Queen of Heaven, restore God's peace to the world.
Eliminate hatred and the thirst for revenge, andteach us forgiveness.
Free us from war, protect our world from the menace of nuclear weapons.
Queen of the Rosary, make us realize our need to pray and to love.
Queen of the Human Family, show people the path of fraternity.
Queen of Peace, obtain peace for our world.
O Mother, may your sorrowful plea stir our hardened hearts. May the tears you shed for us make this valley parched by our hatred blossom anew. Amid the thunder of weapons, may your prayer turn our thoughts to peace. May your maternal touch soothethose who suffer and flee from the rain of bombs. May your motherly embrace comfort those forced to leave their homes and their native land. May your Sorrowful Heart move us to compassion and inspire us to open our doors and to care for our brothers and sisters who are injured and cast aside.
Holy Mother of God, as you stood beneath the cross, Jesus, seeing the disciple at your side, said: "Behold your son" (Jn 19:26). In this way he entrusted each of us to you. To the disciple, and to each of us, he said: "Behold, your Mother" (v. 27). Mother Mary, we now desire to welcome you into our lives and our history. At this hour, a weary and distraught humanity stands with you beneath the cross, needing to entrust itself to you and, through you, to consecrate itself to Christ. The people of Ukraine and Russia, who venerate you with great love, now turn to you, even as your heart beats with compassion for them and for all those peoplesdecimated by war, hunger, injustice and poverty.
Therefore, Mother of God and our Mother, to your Immaculate Heart we solemnly entrust and consecrate ourselves, the Church and all humanity, especially Russia and Ukraine. Accept this act that we carry out with confidence and love. Grant that warmay end and peace spread throughout the world. The "Fiat" that arose from your heart opened the doors of history to the Prince of Peace. We trust that, through your heart, peace will dawn once more. To you we consecrate the future of the whole human family, the needs and expectations of every people, the anxieties and hopes of the world.
Through your intercession, may God's mercy be poured out on the earth and the gentle rhythm of peace return to mark our days. Our Lady of the "Fiat", on whom the Holy Spirit descended, restore among us the harmony that comes from God. May you, our"living fountain of hope", water the dryness of our hearts. In your womb Jesus took flesh; help us to foster the growth of communion. You once trod the streets of our world; lead us now on the paths of peace. Amen.



---


Spiritual Communion – Prayer of St Alphonsus

My Jesus,
I believe that you are present in this Holy Sacrament of the altar.
I love you above all things
and I passionately desire to receive you into my soul.
Since I cannot now receive you sacramentally,
come spiritually into my soul so that I may unite myself wholly to you
now and forever.
Amen.
Recorded Programmes.
The Angelus Promise is currently available as a recording as are all the Masses said so far.
Over the coming days I shall add Recordings of the Rosary, The Stations of the Cross and a penitential meditation/examination of conscience.
Connect to live stream via YouTube link, subscribe and you will get notification of posts and of live streaming going on-air
https://www.youtube.com/channel/UCrRJBy3cC6dX1oSF2h5clDA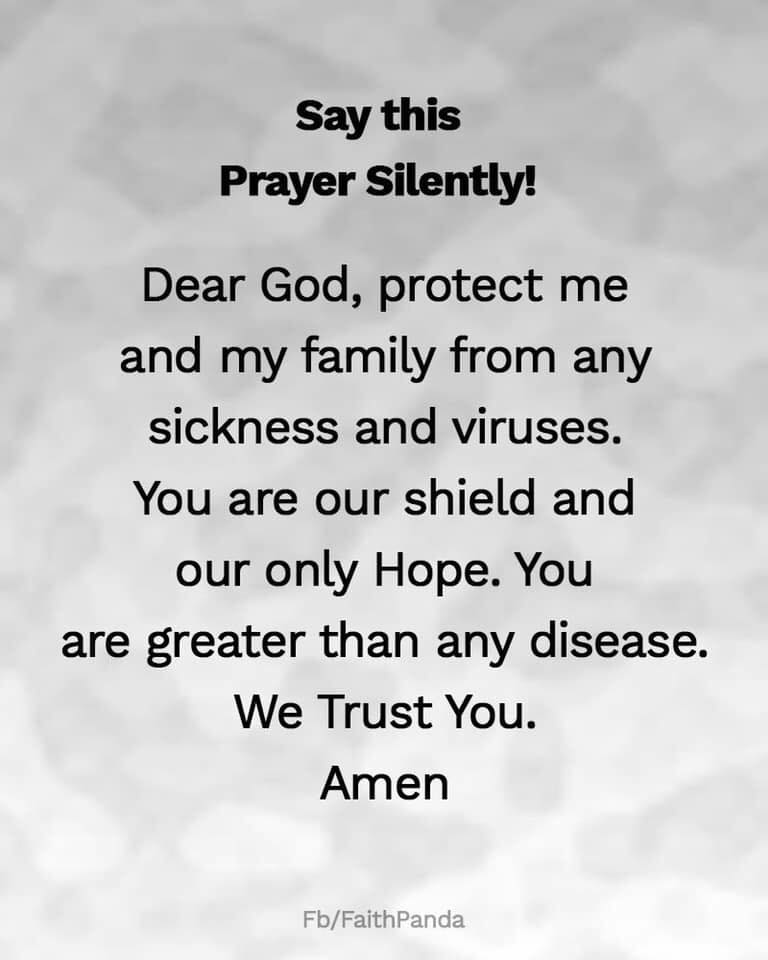 The Ministry of the Teacup
Welcome, Whether your an old stalwart; new to the area or have been away from the Catholic Church for some time please be assured that you will find a warm welcome. Introduce yourself,, or at least don't dash off after the Mass and let us get to know you. You may have skills or talents to offer and we will be happy to make use of them. The most important and often over looked skill is 'The Ministry of the Teacup'. Take the weight of your feet and sit and chat with folk and share a mug of tea, or coffee. Share the burdens and ideas if how ti cope with the vagaries of life in a warm and confidential environment. Loneliness is a common state for many but here in the parish you will always find a listening ear and friendly folk to give you a hand.


------------------------------------------------------------------------------------------------------------------------------

Facebook and Youtube
Saint Borromeo Wisbech UK
https://www.facebook.com/groups/1087512294752720/

https://www.youtube.com/channel/UCrRJBy3cC6dX1oSF2...
_________________________________________________________________________________
Parish Border
The parish includes the following towns, villages and their hinterland.
Church End
Parsons Drove
Elm
Emneth
Foul Anchor
Four Gotes
Friday Bridge
Gorefield
Guyhirn
Leverington
Murrow
Newton-in-the-Isle
Outwell
Parson's Drove
Terrington St John
Thorney Toll (not Thorney itself)
Three Holes
Tydd Gote
Tydd St Giles
Walpole Highway
Walpole St Andrew
Walpole St Peter
Walsoken
West Walton
West Walton Highway
Wisbech St Mary
Upwell.
Coming Events